We love to share your events with our listeners! Selected events from this page will be featured in our Community Bulletin Board Announcements on the air!
---

Fort Gratiot Rotary Mother's Day Raffle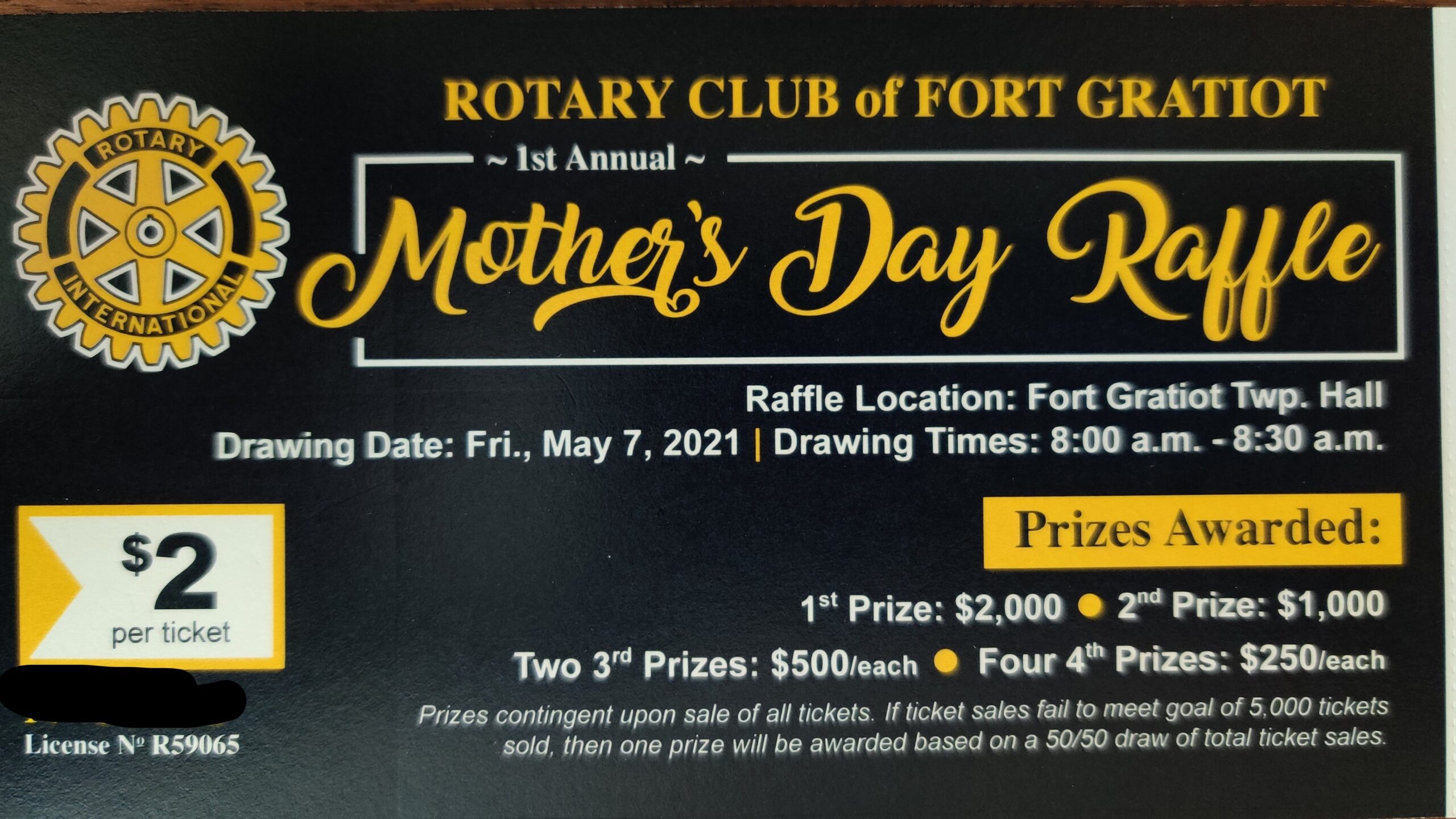 Rotary Club of Fort Gratiot is having a Mother's Day Raffle with net proceeds to help cover tutoring costs for students in the PHASD.
Tickets are $2/each and can be purchased from any Fort Gratiot Rotarian or by contacting Jessica Simon at 810-300-5072.
Drawing will be held on Facebook on May 7, 2021.
Prizes are as follows:
💰💰💰💰 1st prize $2,000
💰💰💰 2nd prize $1,000
💰💰 Two 3rd prizes $500/each
💰 Four 4th prizes $250/each
**If ticket sales fail to meet goal of 5,000 tickets sold, then one prize will be awarded based on 50/50 draw of total ticket sales