We love to share your events with our listeners! Selected events from this page will be featured in our Community Bulletin Board Announcements on the air! 
Click HERE to submit your events.
---

Open House and Concert at Port Huron Assembly of God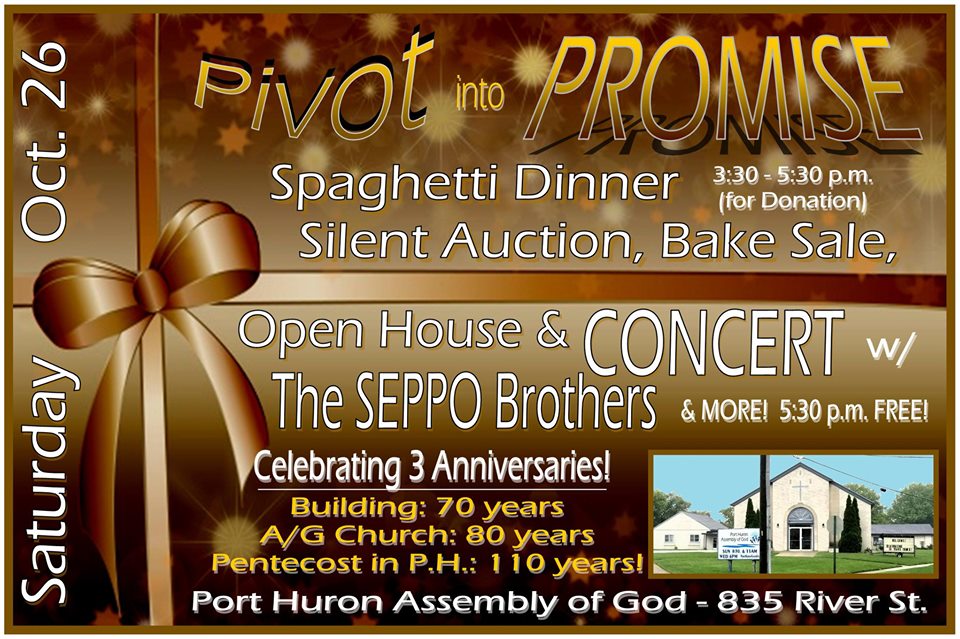 OPEN HOUSE & CONCERT, at PORT HURON ASSEMBLY OF GOD. Spaghetti Dinner 3:30-5:30, Silent Auction, Bake Sale, Concert following with THE SEPPO BROTHERS! Celebrating 3 Anniversaries; Our Building-70yrs, Assembly of God in Port Huron-80 yrs, Pentecost in Port Huron-110 yrs! Come celebrate with us! Many have grown up here, got married here and even been baptized. We would love you to join us for dinner and fun. Everything is FREE. Find us on Facebook or at our website.