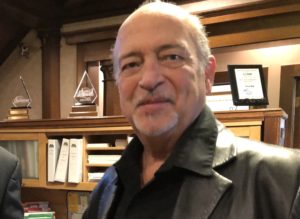 The entire Sarnia-Lambton community along with those connected with the business community are saddened this week by news of the passing of Marty Raaymakers, a longstanding member and past chair (2003) of the Sarnia Lambton Chamber of Commerce.
While Marty's contributions to the community he loved so much cannot be overstated, it was clearly his enduring commitment to family and friends that stood out.
Friends are being invited to celebrate Marty's legacy on Wednesday, February 19, 2020, at the Sunbridge Hotel & Conference Centre (formerly the Holiday Inn), from 3 p.m. to 7 p.m. As an expression of sympathy, friends who wish may send a memorial donation to River City Vineyard, Sarnia-Lambton Rebound, or any other local charities in need.
A complete obituary can be seen at the McKenzie & Blundy Funeral Home & Cremation Centre Ltd.
https://mckenzieblundy.com/tribute/details/7022/Martin-Raaymakers/obituary.html