St. Clair County Community Mental Health will provide a virtual summit focused on how substance use affects individuals, families, and the whole community. Registration is now open for the month-long summit made up of  hour-long virtual workshops taught by a variety of experts and professionals.
Workshops are free, and they are scheduled for a variety of weekdays and daytime hours from September 1st – 30th. Social workers, medical professionals, addiction professionals, and others can receive Continuing Education Credits for attending the webinars.
Debra Johnson, Chief Executive officer for St. Clair County CMH said, ""Recovery is most sustainable and successful when we uplift individuals and strengthen our community supports. Because of the accessible format of this series, we hope to include many professionals working in the health and human service fields as well as other interested community members."
Speakers include Dr. Janis Romanik from Sacred Heart Rehabilitation Center, St. Clair County Sheriff Mat King, and Patrick Patterson from blue Water Recovery and Outreach Center. There will also be presentations from medical doctors, university professors, and law professionals.
To learn more, and register for the Virtual Recovery Summit, visit scccmh.org. https://www.scccmh.org/events/recovery-summit/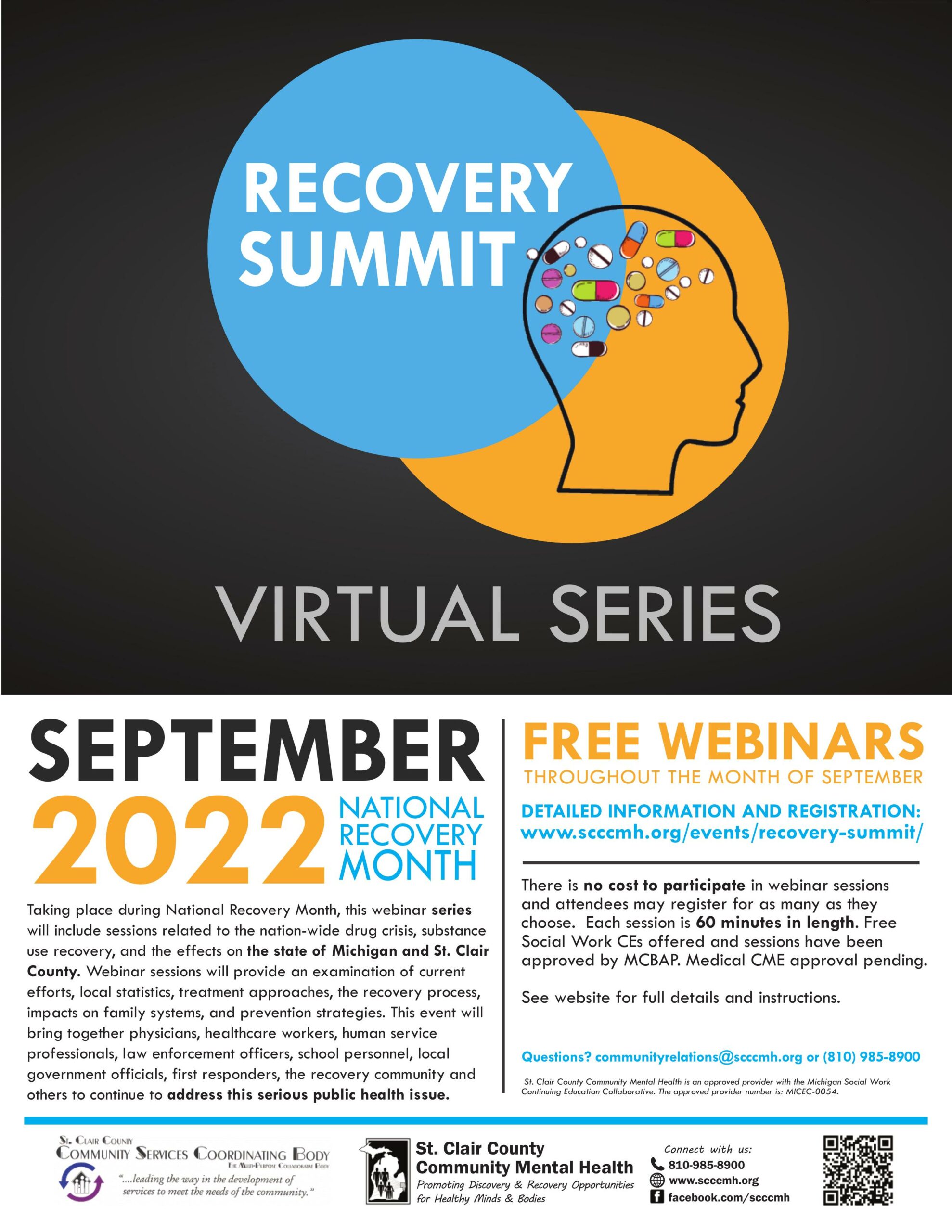 Reporting for WGRT – Jessie Wiegand